We're at NAMM 2018
December 11, 2017.
by Music Marketing
Company Update
Music Marketing will continue its tradition of the Great Wall of Software with an extension to 100 feet from the 60 feet we had last year. We plan to have the most exciting exhibits given by the most engaging, skilled and inspiring demonstrators in the brand new technology hall. We will have some new releases on show but none more anticipated that the new FL Studio for Mac, which promises to land on planet NAMM with a bang. This year our list of brands are: Celemony, U-He, FabFilter, Magix, Sonarworks, FL Studio, Wave Arts, Blue Cat, Reveal Sound, KResearch, Modartt, D16 Group, Relab Development, Acon Digital, Sonible, Nugen Audio, Positive Grid, Musiclab and Serato.
Learn more about Software.NAMM
Schedule a Demo or Meeting
If you would like to arrange a time and demo at our booth, please book it by clicking here for personal meetings and here for demos.
Exhibiting Brands
Demonstrators
Our Staff
Promos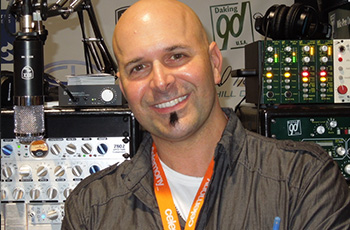 Carlo Libertini
Audio Production Engineer and Celemony Melodyne software specialist. Carlo has developed a name for himself as an audio engineer and products specialist by providing production services, demonstrations, and trainings across the country for all levels of industry and academic environments. In between production responsibilities he conducts on-line training seminars, collaborative production meetings, software demonstrations, and video training tutorials. Join him at NAMM 2018 for in-depth an Melodyne experience!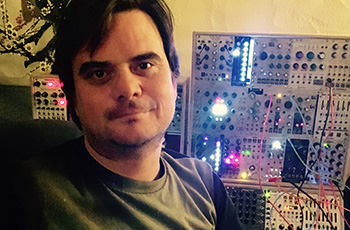 James Cumberland
James Cumberland is an audio engineer, sound designer, producer, software tutor, live sound engineer, and synthesizer geek living in the greater Los Angeles area for most of his life. In addition to falling in love with the technical side of the electronic music world, James has played in various bands for decades, ranging from experimental ambient and dark psy-trance to indie rock and synth pop. He currently plays synths and vocals in the electronic rock band Siren Section. James will be showing off all the D16 plug-ins@ NAMM 2018 including the recently released "Toraverb2".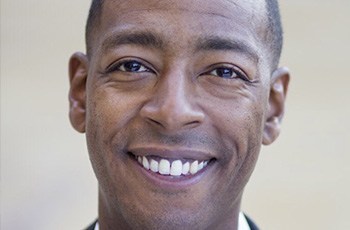 Tyrohn Brooks
Born in Louisville, KY and now living in Los Angeles, CA. Tyrohn has 15 years as a professional DJ combined with 10 years in Production under his belt. Throughout that time, he has been a student of the industry learning underneath some of the brightest minds and brings a wealth of knowledge and experience to his craft as well as his teachings. Tyrohn will be presenting Sonarworks @ NAMM 2018 showing attendees how to calibrate their headphones and Speakers using the Reference 4 calibration software!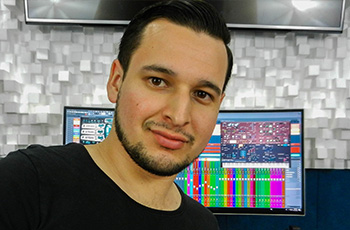 Kevin Ochoa
With only 3 years of production experience Kevin has heavily focused on the technical side of production. His love of sound design and education has helped when delivering masterclasses for various synths such has Harmor and Sytrus. Kevin is also a winner of Image-Line's Dance Anthem competition. When not focusing on the anthemic and aggressive sounds of Hardstyle, Kevin relaxes by producing Melodic Techno. Join him at NAMM 2018 for the full FL Studio experience!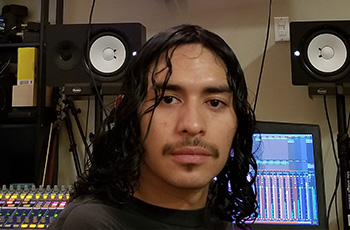 Jerry Mateo
Jerry Mateo is an recording and mixing engineer, software educator, live sound engineer, and a video content creator for many software companies. Born and raised in Los Angeles area, Jerry has played many styles of music in various bands for years, ranging from his classically trained roots all the way to hard hitting metal. He is currently recording and teaching many upcoming local acts how to record and wright music that will translate the message they are trying to express. Jerry will be presenting Blue Cat Audio and all the many products that have brought it to be the next level of audio mixing software.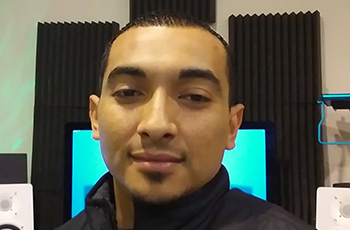 Luis Fuentes
Los Angeles native Luis Fuentes is an Audio Engineer, Producer and Product Specialist. He has over 5 years working in the music industry, engineering for a variety of singer's, songwriters, producers and artists. Luis will be demonstrating the ease & effectiveness of the FabFilter plugins when mixing and mastering. Learn how to get your sonics to an industry standard level with his demonstrations at NAMM 2018.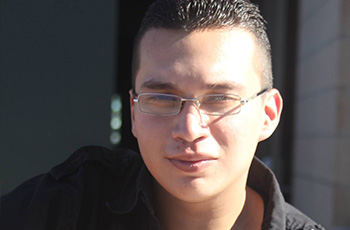 Ruben Garcia
Ruben "MusicMan" Garcia is an Audio Engineer, Recording Arts Teacher and Computer Tech. Currently Ruben is the FOH and Recording/Mix Engineer for the Record Label RK Records owned and operated by RUN DMC member Grand Master Jay Pugh, Recording Arts Teacher for the well respected Recording Connection (RRFC) and CEO of Technical Services Startup MusicMan Engineering LLC which serves the technical needs of Media Professionals, Artists, Business Owners and more. Ruben will be demonstrating the audio editing and repair plug ins from Acon Digital @ NAMM 2018.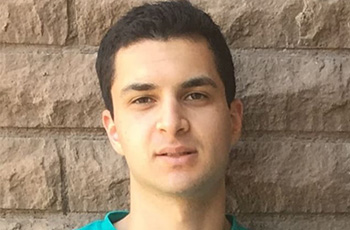 Marcos Mena
Marcos Mena is a multi-instrumentalist and freelance engineer. He mostly performs as a guitarist using a unique two handed tapping style rarely seen in contemporary music. He is also currently a student at the prestigious California Institute of the Arts. Marcos will be demoing the MusicLab Real Guitar VST plugin and showcasing features that set it apart from other virtual instruments.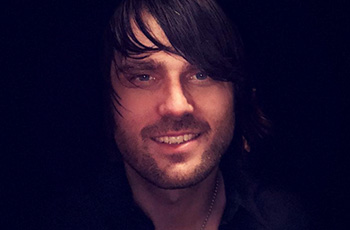 Derek Olds
Along with his Artistic and Production pursuits, Derek Olds is currently an Instructor at The Los Angeles Film & Recording School in Hollywood, and is also heavily involved in the Audio Engineering/Tech worlds. From 2014 to 2017, he was honored to help run the Celemony: Melodyne booths at NAMM, AES, IMSTA, and the Grammy P&E party. We often hear him describe the 'computer' as just another instrument - another tool to convey emotion. As a result, he has strived and excelled in every aspect of modern music from writing, to performing, to production and sound engineering, resulting in truly individual records.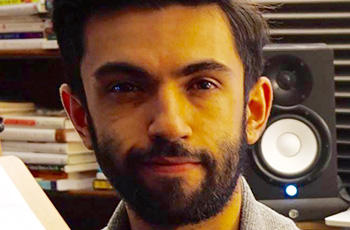 Zachary Calderon
Music composer for film and television and Berklee College of Music Alumni. Zachary has established himself through scoring a variety of movies and documentaries for various Los Angeles based independent film makers. In addition to his film scoring endeavors, Zachary is also a seasoned audio engineer and studio technician often assisting professional musicians and composers with tasks ranging from troubleshooting and maintenance to audio production and recording of live instruments. He has over 15 years of experience performing at the piano and has extensive knowledge in composition and arranging for orchestra. Zachary will be demonstrating the new and improved Pianoteq 6 by Modartt whose new version brings numerous refinements in its engine and physical model, now implemented in all of the 49 physically modeled instruments.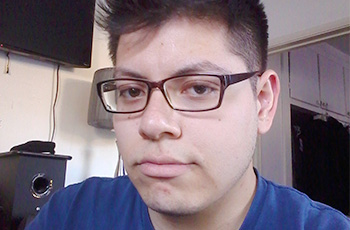 Frank Casillas
Frank Casillas is an L.A based composer/musician with a knack for figuring out how to make great music with relatively inexpensive methods. Frank specializes in virtual synthesis & digital signal processing but has an overall passion for everything audio. Having composed on several devices including smartphones and even video-game consoles, he has gained knowledge of various DAWs, plug-ins, and VSTs. This year Frank will be demonstrating the amazing Spire synthesizer from Reveal Sound and will show off why this synth could be an integral part of many electronic musicians synth rigs.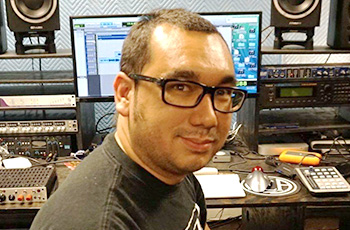 Jonathan Scott
Jonathan Scott is a native to Los Angeles and has been an audio engineer for over 15 years now. He began his pursuit of audio engineering in his early high school years and holds an associate and bachelor's degree in audio engineering from Citrus College and Cal State Dominguez Hills. Jonathan has worked with various artists, bands, and has done countless music supervision for films and television. He has also worked for companies such as the Recording Connection (RRFC) and Yamaha commercial audio. He currently works as a freelance re-record mixer and music supervisor for cinematic arts. Jonathan will be demonstrating plugins from KResearch at NAMM 2018.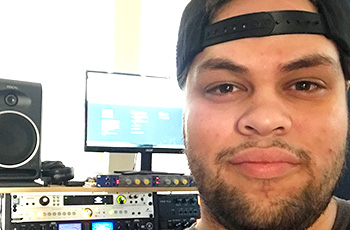 Luis Moreno
Luis "Lu" Moreno is an Audio Engineer, Producer and Studio Designer in the greater Los Angeles area. He Recorded, Mixed and Mastered projects for the likes of Trey Songz, Jazzy Pha, Game, Adam Turchin, Terrace Martin, "Sputs" Searlight, Dame D.O.L.L.A. and many more. Recently his work was featured in the Top Ten Jazz Albums of 2017 by VinylMePlease.com and commendations from LA Times as part of the Honorable Mentions in LA Times' Top Ten Jazz Albums of 2017. Outside of production Luis is the FOH Engineer for Harvelle's in Long Beach working with acts like Jairus Mozee, Wine House Experience, Stranger Days, American Monster, Little Miss Nasty and many more. Currently operating under MidSide Sound, Luis has major label projects and partners lining up over 2018. This year at NAMM 2018 Luis will be showing off Bias Amps Pro by Positive Grid.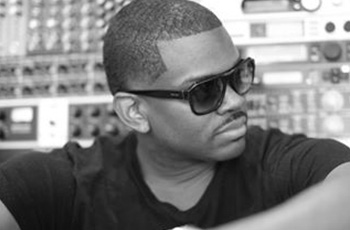 Johnny Rayborn
Johnny "Bravo" Rayborn is a graduate from Columbia with a B.A. in Arts Management/Music Business, Brave has worked on scoring and developing music for movie trailers and is a co-writer on multiple video games, along with having music licensed on MTV, MTV2, ESPN & EA Sports. Currently Johnny is vocal producing and writing songs for top named DJ/Producers and artists from around the world such as Bad Boy Bill, Steve "Silk" Hurley, Umek, Jameisha Trice, Waka Flocka & Superfunk to name a few. Johnny will be demonstrating for Celemony @ NAMM 2018.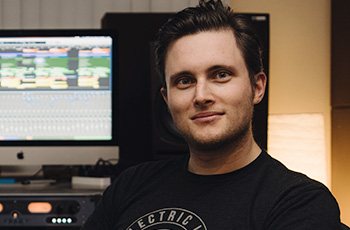 Josh Woods
Josh Woods is a music producer and mixer who enjoys exploring new possibilities with audio. Over his career, Josh has worked with a variety of artists and provided mentorship for aspiring audio professionals and vocalists. In 2017, Josh and his brother Joel formed WDZ, which provides a creative outlet for their own songs and productions. This year at NAMM 2018, Josh will be demonstrating a pair of reverb plugins from Relab Development that push the boundaries of reverb hardware emulation.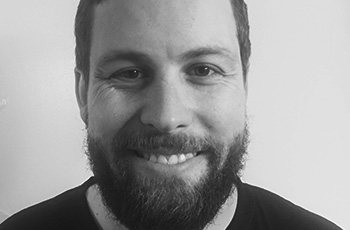 Tony Franco
Tony Franco is a freelance recording and mixing engineer. Tony has cut his teeth working with artists in studios, both small and large, around the greater Los Angeles area. Tony has over half a decade of experience mixing remotely for independent artists from around the world. He specializes in working with Hip Hop and electronic pop genres, but ventures out to work with occasional singer song-writers and rock bands as well. Tony likes to work with artists and musicians on a personal level. He feels that creating a positive vibe, and maintaining open communication between the artist and mixer or producer, can nurture more successful songs! This year at NAMM 2018 come sit with Tony for a one on one demonstration of the intelligent and creative plug ins by Sonible.
Bo Astrup
XCHANGE Manager US
Email: b.astrup@xchangemarket.com
Cindy Sullivan
Account Manager US
Email: cindy@musicmarketing.ca
Marko Drexler
Account Manager EU
Email: marko@musicmarketing.ca
Paul Fattahi
XCHANGE / Media Relations
Email: paul@musicmarketing.ca
Rajiv Bethune
Account & Product Manager
Email: rajiv@musicmarketing.ca
Ray Williams
President
Email: ray@musicmarketing.ca