U-He Colour Copy
February 11, 2019.
by Frank Heller
Product Intelligence Report
Preface
I have been asked to write a review about U-He's new digital day plug-in, Colour Copy. I want to start off by saying that in many cases, I am sent a free version of the plug-in for review. Not so in this case. I demoed it and bought it within a day after its release. And rather than parrot all functionally in the manual, I'm simply going to tell you why I bought it and nitpick some things a bit. If you want to find out what every control does, there are quite a number of on-line reviews that do an excellent job of re-writing and clarifying the manual's definitions.
It's the first plug-in delay line I've used that sounds as close to the old 1976 MXR Digital Delay as I found. I have a particular fondness for the sound of the MXR because I could get some of the most musical-sounding short regenerative delays out of that unit. I used it on Spoonie Gee's vocal on the very first rap record ever produced out of NYC in 1979 (along with the first tape drum loop ever used on a rap record).
Getting into it
Colour Copy is the only DDL I've come across that just nails the old MXR sound because of U-He's dedication to reproducing the underlying bucket brigade circuit topology that was used in delay lines, back in the mid 1970's. It's just brilliant.
Colour Copy adds a modern wrinkle to controlling the time base of the unit by employing the ability to track MIDI note values. The minute I latched onto this feature, I tried it out to get a rhythmical bass line generated from a portion of drum track. Here's the example:
…the first 4 bars are the track to be affected by Colour Copy, the next 4 with Colour Copy applied to that track as an insert and finally the last 8 are the rest of the tracks added in for the final result. This is the most fun I've had with a delay line in years.
What separates Colour Copy from the rest
The thing is, as a digital delay, Colour Copy provides a lot of extra controls over the character of the typical delay controls that sets it apart from anything I've used to date. It has become the standard delay line effects send/return plug-in in my DAW's startup template because it can tailored on its own to the character of the music completely on its own…. not requiring extra plug-ins in the chain to achieve said character.
The bullet point features in this respect are: Ducking with threshold, Feedback Colouration, MIDI key following, Input & Feedback types and positioning, and a clever bit of modulation targeting… particularly the Tap positions. You really have to play with this stuff to understand the power of this plug-in.
To me, the best thing about Colour Copy is its modeling of the bucket brigade circuitry, permitting the smooth transitions as the time base is changed as signal passes through it.
Frank's Nitpicking
The only problem I encountered creating this is that when you have a high amount of regeneration applied to a very short delay that rings like this is that when you stop the track, the regeneration continues to build up into feedback. The unit is designed to detect this after a few seconds and kills the feedback automatically with a loud click. There is "Panic" button (labeled with a large exclamation point) that lets you do this manually. What I'd wish is a control or preference that does this as soon as the plug-in detects the DAW's transport has been stopped. A U-He forum member pointed out a work-around using Melda's MUtility plug-in following Colour Copy in the chain. Works like a charm…but still, I wish I didn't need an extra plug-in to take care of this.
And speaking of the lower section, what drove the decision to use "trim screws" for the Dynamic controls in the Modulation section? It's not like they would have run out of real estate had they made these controls the same size as the rest of the knobs. It actually suggests that these two controls are less important than the rest, when in fact, they add a sizable contribution to the sound of the plug-in.

I can't help but wonder why U-He didn't leverage the beautiful work they did on their older Uhbik series of effect plug-ins for their newer effect titles. Considering the effort put into the feature set and sound quality, I feel they should have matched that level of quality into the look of the GUI. Really, the GUI looks like it was phoned in.
Overall
Aside from my criticism of the GUI, functionally, this is a delay line that should be in every engineer or producer's arsenal. Describing it doesn't do justice to actually playing with it. U-He provides a downloadable demo on their website, along with a lot of detailed information and videos.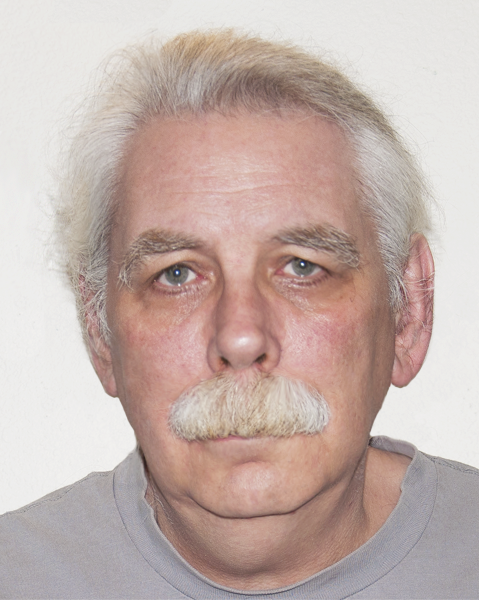 Frank Heller
Recording Engineer/Producer from 1970-2000. Digital Interface designer for Mackie Designs from 1998-2006. Digital Artist for Symetrix Inc. 2006-2017. 21 gold & platinum albums, and 2 Grammys somewhere along the way. Lifelong Cubase user and a real stickler for reasonably designed plug-ins.
Presently owner of Weasel-Boy Recording in Seattle.
He's worked with Producers such as Amir Bayaan, Marley Marl, Bruce Forest and Arthur Baker.
He's also worked with Artists such as New Kids on the Block, Madonna, LL Cool J, Stevie Winwood, Earth Wind and Fire, New Order, Prince and Jimmy Cliff.